Our Mission Statement
We aim to provide our clients with not only the most updated knowledge and techniques through ongoing continuous education but more importantly, we treat every person as a unique individual who has different needs and perceptions towards dentistry. It is due to our respect and recognition of this "uniqueness" that we strive to provide each and every one of you, our clients, advanced dentistry with a humanistic approach.
Dr. Sunny Yuen D.D.S.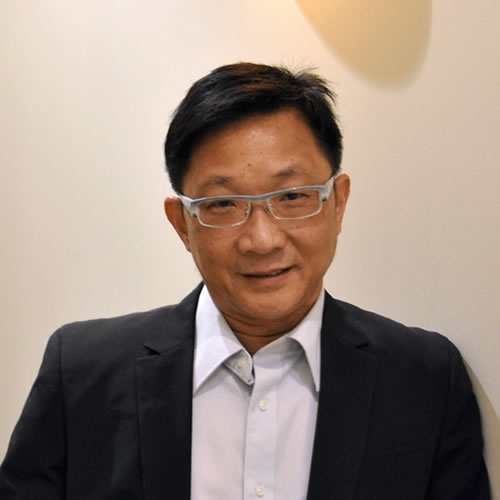 Dr Sunny Yuen obtained his Bachelor of Science in 1983 from the University of Waterloo, and in 1987 he graduated from the Faculty of Dentistry at the University of Toronto with a unique passion for the profession. A firm believer in continuous education, he has taken numerous courses to upkeep with new techniques and materials for the benefit of his patients. Not only is he learning from world renowned mentors but also he is a part-time prosthodontic specialty demonstrator at the University of Toronto. Dr. Yuen attained his fellowship award from the International Congress of Oral Implantologist (FICOI). In addition, he is a fellow at the Academy of General Dentistry (FAGD). Dr. Yuen's ultimate goal is to provide the patients with the experience of "complete dentistry, from start to finish", taking into consideration each person's needs and wishes.
Dr. Dominic Pang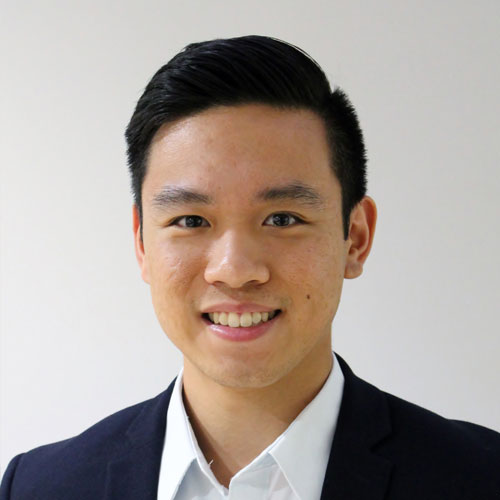 Dr. Dominic Pang completed his Bachelor of Medical Sciences (Honours) degree and his Master's degree in Physiology and Pharmacology from the University of Western Ontario. He subsequently graduated from the University of Toronto Faculty of Dentistry in 2018. Dr. Pang is comprehensive in his approach in educating patients and assisting them in selecting the most suitable treatment options. Dr. Pang is a strong advocate of continuing education and self-improvement, and dedicated to provide the highest quality of care to his patients. Outside of the clinic, Dr. Pang loves being physically active, with special interest in badminton, snowboarding, and slo-pitch.
Dr. Farheen Faheem
Dr. Farheen Faheem from Hyderabad India graduated as a dental surgeon from the prestigious Dr MGR medical university, Chennai, India.
She obtained the degree of Bachelor of Dental Surgery in the year 2002.
As a passionate dentist, she practised a few years in her home country expanding her skills and scope of work. Later, she practised in Dubai, UAE where further experience was gained in treating patients and working with up-to-date technology. Dr. Faheem is also a firm believer in Continuing Education programs.
In 2017, Dr. Faheem has successfully completed the process on NDEB exams and received her license to practise in Ontario.
She is proficient with all aspects of General dentistry and effective with children as well! Patient satisfaction is her goal.
Putting smiles on faces makes her a happy dentist.
Crystal Chi
Dental Assistant Level II
Crystal joined the office in 2000, fresh out of George Brown College as a level II dental assistant. She has always been a keen individual. An enthusiast in dentistry, she also has the passion for the profession. In addition to her assisting hands-on, she is also co-ordinating all recommended treatments with patients. She presents Dr. Yuen's treatment plans from A to Z and making sure patients understand what is involved and make informed decisions. Her clinical, communication and observation skills make her an invaluable part of our team! Crystal is Dr. Yuen's second pair of eyes!
Ingrid Yang
Dental Assistant
Ingrid joined our dental family in October, 2018. She obtained her professional education in Prince Philip Dental Hospital (Hong Kong) and has been working in the dental field for over 10 years. Her passion keeps her working in the field of dentistry even after she has moved to Toronto. Ingrid's earnest personality makes her always try her best to finish all her tasks, big or small.
Ariel Tsui
Dental Hygienist/Instructor
Ariel, our "golden hand" (a term coined by some of our patients), joined our office in 2000. She brings to our office her expertise in the field of dental hygiene. Being an instructor at the renowned George Brown College and University of Toronto, she constantly updates her patients with the latest techniques and products associated with dental hygiene. She's also the right hand woman of Dr. Yuen. She notices any abnormalities during the patient's hygiene appointment and brings those to the attention of Dr. Yuen. Therefore, our patients are sure to receive a thorough diagnosis at all times.
Fiona So
Dental Hygienist
Fiona joined our team in 2019 after completing the dental hygiene program at George Brown College. She will make sure you feel comfortable and relaxed while performing the required preventative services to bring out your best and healthiest smile. She looks forward to seeing you at your next visit!
Katherine Chin
Dental Hygienist
Katherine joined our practice in 2019, she has been practicing as a Registered Dental Hygienist for 5 years. She is passionate about dentistry and educating patients about their oral health. Katherine wants to make a difference in the world, one smile at a time.
Fiona Zhang
Dental Hygienist
Fiona graduated with honors from the Dental Hygiene Program at Oxford College in 2016. She is a member in good standing of the College of Dental Hygienists of Ontario and the Canadian Dental Hygienists Association.
She enjoys helping patients achieve optimal oral health and believes that everyone is capable of attaining a beautiful and healthy smile. She strives to ensure patients feel comfortable during treatment and leave satisfied after each visit. Continuing education is her passion. In her spare time, she enjoys spending time with her family, traveling and reading.
Wendy Lee
Office Manager
Wendy has been with the office since day one and has enjoyed and contributed to the success of the office. A graduate of the University of Toronto with an honours degree in Bachelor of Science, she thoroughly enjoyed her 4 years in studying the psychology of human behaviour. Wendy utilizes her communication skills coupled with her unique personal approach in everyday dealings with the various personality types presented to our office. With Wendy in the office, there will always be laughter and just the right dose of pressure to keep the office running smoothly!!
Eva Wu
Receptionist
Eva joined our dental family in June 2020. As a graduate from Ryerson University in Hospitality and Tourism Management, she is passionate about providing excellent service. Coupled with more than 8 years of experience in the service industry, she is one of our friendly faces/ voices who will welcome you to our office and help translate the complexity of dental visits and insurance claims to simple and easy concepts!
Joanne Ng
Receptionist
Since the year of 2020, Joanne has been the welcoming face of our state-of-the art office. Her big smile, warm demeanor and enthusiastic attitude make Joanne a pleasure to see at the front desk as you enter our office. Joanne is always happy to answer any of your questions about our practice; your appointment, cosmetic dentistry, or any aspect of your oral care. Joanne has joined our dental family after working for many years in customer service industries. She takes pride in courteous and kind service. She is dedicated providing our patients with an amazing experience, beginning with the first phone call and continuing on through their re-care visits. Her favorite thing about her job is seeing a person's confidence restored after improving their smile. In her spare time, she enjoys home improvements, hiking and hanging out with friends and family.